JUNE 1, 2018 is National Donut Day.  Why not celebrate one of America's favorite treats by making some of your own donuts?  This recipe, taken from http://www.BiggerBolderBaking.com  is a baked version you can jazz up however you like.  You don't even need a donut pan for these yummy gems.
This easy to follow video lets you make these NO-KNEAD BAKED DONUTS – easy as 1, 2, 3.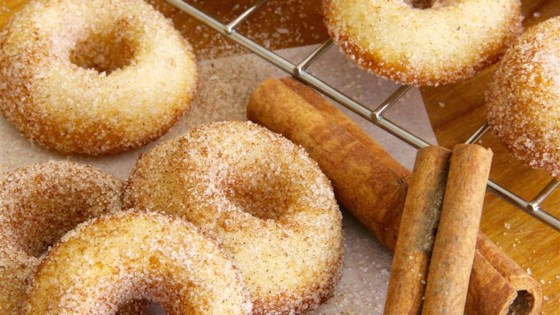 You can dust them with a cinnamon/sugar mix after baking or use the glaze recipes shown on the video.
Happy Donut Day!
https://video.search.yahoo.com/yhs/search;_ylt=A0geKVzFPAxbbp0AKZgPxQt.;_ylu=X3oDMTByMjB0aG5zBGNvbG8DYmYxBHBvcwMxBHZ0aWQDBHNlYwNzYw–?p=baked+donuts+without+a+donut+pan&fr=yhs-pty-pty_email&hspart=pty&hsimp=yhs-pty_email#id=3&vid=91f7f190134846dd1584c20359581af0&action=view