It's pumpkin time again…that once a year phenomenon that turns ordinary people into a frenzy of decorating for autumn. Pumpkins spring up everywhere and in everything we eat. Pumpkin latte, muffins, soup, pies, cakes, cookies, pancakes, even beer. So, in honor of the season here are a few fun facts about this popular fruit.  
All facts are taken from the websites listed below:
http://www.sciencekids.co.nz/sciencefacts/food/pumpkins.html
https://www.goodhousekeeping.com/health/diet-nutrition/a22544/facts-about-pumpkins/
Pumpkins are usually orange but can sometimes be yellow, white, green or red.

The name pumpkin comes from the Greek word 'pepon', meaning 'large melon'.

The word "pumpkin" showed up for the first time in the fairy tale Cinderella.

Scientifically speaking, pumpkins are a fruit (they contain seeds) but when it comes to cooking, they are often referred to as vegetables.

Pumpkins are grown on every continent except Antarctica.

They vary in weight but an average sized pumpkin might weigh around 13 pounds (6 kilograms).

Giant pumpkins can be grown for competitions, with some weighing over 1000 pounds! (450 kilograms). In 2010, the world record was 1810 pounds! That's huge!!

Pumpkin plants feature both male and female flowers, with bees typically being involved in pollination (the transfer of pollen).

Over 1 billion pounds (450 million kgs) of pumpkin are produced in the US every year.

80% of the U.S.'s pumpkin crop is available during October.

Pumpkin seeds are an excellent source of zinc, magnesium, and Omega-3 fats.

Pumpkin pie is a sweet dessert that originates in North America and is traditionally eaten during harvest time and holidays such as Thanksgiving and Christmas.

Every single part of a pumpkin is edible.

Yep, you can eat the skin, leaves, flowers, pulp, seeds, and even the stem!

Pumpkins are popular decorations during Halloween. A carved pumpkin illuminated by candles is known as a 'jack-o-lantern'. The tradition is believed to have come from Ireland, where they used to carve faces into turnips, beet and other root vegetables as part of the Gaelic festival of Samhain.

The largest pumpkin pie ever baked weighed 3,699 pounds.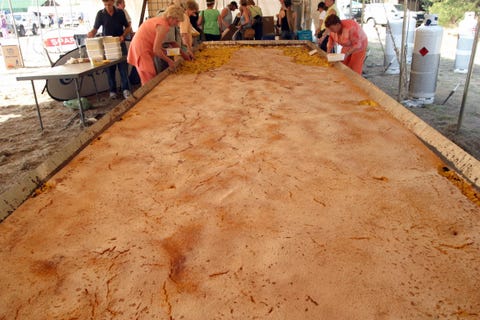 So…what did the white pumpkin say to the orange pumpkin?
ans: I'm looking a little pale, think I should eat some carrots?
Hey, if you've got a better PUMPKIN JOKE, bring it on!