Today begins the annual Frog Jumping Festival in Angel Camp, CA. (May 13-16, 2021) https://www.fairsandfestivals.net/events/details/2021-calaveras-county-fair-and-jumping-frog-jubilee
This annual event brings people…and their frogs…from all over the country to compete for the title of Best Frog Jumper. Here's a video that explains the festival:
It all started with a short story from Mark Twain. Now the Calaveras County Jumping Frog Jubilee brings in thousands of people each year to Angel Camp, CA to see which frog can jump the furthest. Want to know the current record? Keep reading…
http://www.calaverasenterprise.com/fair_2019/article_bc10bf22-62db-11e9-bbcb-83a5a278bb1a.html   For an historical account of how it all began with Mark Twain's short story titled: The Celebrated Jumping Frog Of Calaveras County. In a country weary from the horrific years of   Civil War, Twain's story published in the November 18, 1865 issue of the Saturday Press (CA), provided much appreciated relief. It was quickly reprinted in newspapers across the country, turning an unknown author into an overnight sensation.
https://marktwainhouse.org/robotics  A robotic version of the frog jumping contest held at the Mark Twain House in Hartford, CT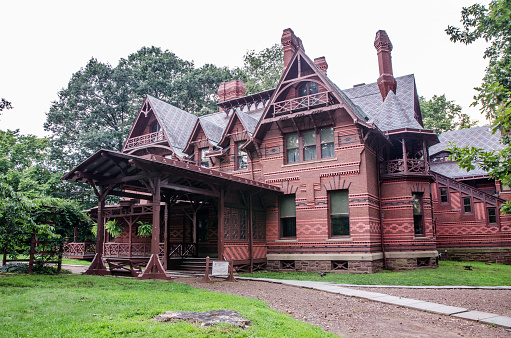 So, how far did the winning frog jump in 2019? 13 year-old Logan Busch won with his frog jumping 18′ 6″. His twin sister Madison got second place with her frog jumping 18′ 3 1/4″
Here's the video.
https://www.youtube.com/watch?v=TCmSnSRBkTc
How far can your frog jump?