Summer vacation is here! While your children enjoy a break from school, you still want to make sure they are active and spending time in constructive pursuits instead of vegging out in front of the TV or computer. Trips to parks and playgrounds, lakes and beaches, are a great way to enjoy the outdoors. For days when it is too hot to go outside, or for times when quiet activity is preferred, there are some great sites for summer crafts.
The Long Thread offers 50 Summer Crafts for kids of all ages including Stone Dolls, Recycled Crayons, and Fairy Wings.
http://thelongthread.com/?p=4054
Try the awesome crafts for kids of all ages and abilities on the HAPPINESS IS HOMEMADE site. No special skills or tools are required.
https://www.happinessishomemade.net/easy-summer-kids-crafts-that-anyone-can-make/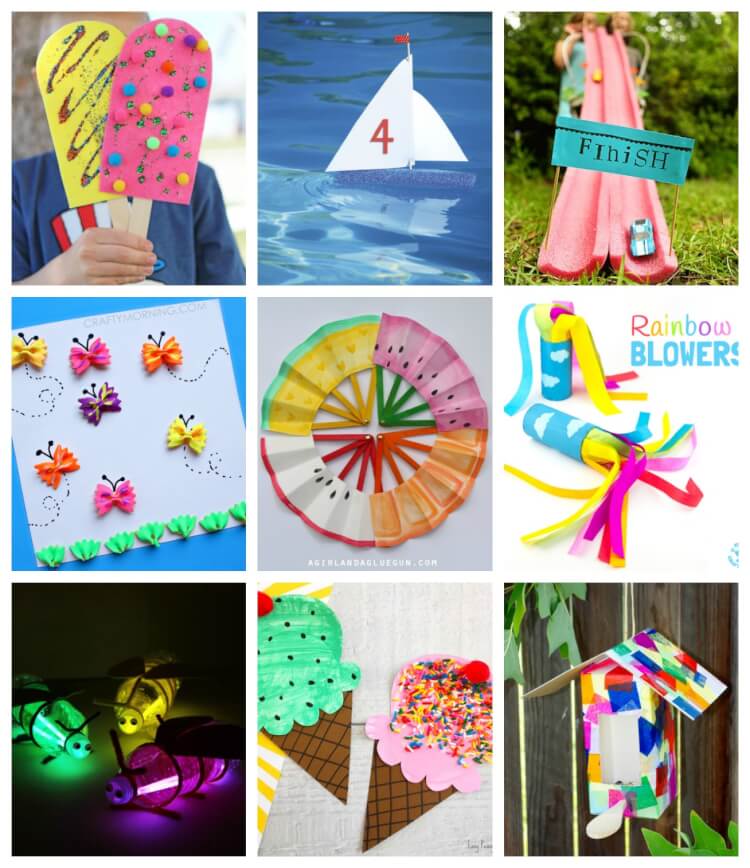 Finally, check out the RED TED site for videos on some amazing crafts that will keep your children entertained all summer long. http://www.redtedart.com
Happy Summer!